Greek and Masonic

Paraphernalia

Call Us: 334-613-6999

2851-B E. South Blvd.

Montgomery, AL 36116

Tell us about your experience.  Please leave your comments, questions and concerns.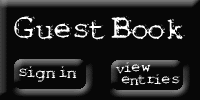 June Carter said on Jan 18, 2013 12:41 PM 

I'm thoroughly pleased with the wonderful assistance I received when I called Sassy's. Thank you for the kindness and professionalism!

ili L said on Aug 14, 2012 7:46 PM 

Driving thru Montgomery, I was referred to Sassy's for greek paraphernalia. Loved every minute of my visit. Very unique DST items, low prices and a friendly heart. Was my first time but most definitely won't be the last. Thank you Sassy!

Shannon B said on Mar 3, 2012 11:08 AM 

I can't come to Montgomery without stopping by Miss Sassy's. I love that she keeps an awesome supply of Delta Sigma Theta items. Keep up the good work Miss Sassy

Dorothy McNutt said on Feb 17, 2012 7:32 PM 

What size does your OES flip flop come in (s, m, l and xl)? I would like to order a pair in L. Really like your web site. Thanks

Beverly Henderson said on Jan 24, 2012 4:02 PM 

I have shopped at Sassy twice it certainly was a great pleasure. felt welcome the assitance was wonderful. I would recommend.

It was good seeing you again.The store is still whats happening to me and always will be. I love knowing that i can always pop in to see whats new in the store and on the website. I will be sending you more customers from Opelika. See you soon!!!!

Tywannia Spencer said on Jun 22, 2011 8:41 PM 

I enjoyed doing business with you today!! I just love your store!!! This is a wonderful site!! Livingston Alumnae Chapter- Delta Sigma Theta Sorority, Inc.

S. Staley said on Jun 15, 2011 3:23 PM 

It has been my pleasure doing business with you for 18 years ( and still counting )!!! I've ALWAYS found what I needed (and more) in your store. May God continue to bless you! :) 

T.SPRADLEY said on Jun 8, 2011 0:34 AM 

Enjoyed the website will be ordering OES items and Zeta Phi Beta items also.......nice music......

WILLIAM TUTT said on Apr 28, 2011 9:25 PM 

thankz for everything ms.sassy

Jamarious Green said on Apr 17, 2011 8:59 AM 

Ms. Sassy you have done a great job with the montgomery's Sigma Beta Club jackets. We plan to continue coming to the shop, thanks again. MUCH LOVE, FLY GUY BLU of S.B.C.

Mark Carnes said on Mar 4, 2011 11:06 AM 

Loved the store. I have to come to the Gump more often. Don't back it up. Lol.

Kisha said on Mar 3, 2011 1:34 PM 

I love this site and the store. It's always a pleasure shopping with you. Where are the AAMU products? Gamma Mu Chapter...Alpha Kappa Alpha Sorority, Inc. Spring 96...Alabama A&M University.

Karla said on Feb 21, 2011 1:43 PM 

Luv the store.....Looking for Nylon jogging suits in both Red and White......

JAMES D said on Feb 20, 2011 3:11 PM 

Love your website love that u have AKPSI available definitely will tell the Brothers about this for sure!!!! LOVE IT.... and i plan on order alot of stuff very soon!!!!

Bro. Jones, Antjuan J. said on Feb 1, 2011 12:43 PM 

I visited your store today and was very please with the service and knowledge of items. It will be my pleasure to pass this information on. Continue to do well and Look Well to the East. Bro. Jones, Antjuan J. Pride of Milton # 12

R. Ivey - Union Springs said on Dec 7, 2010 3:09 PM 

This website is totally awesome. I love visiting the site and the store. The music is so smooth. Love it, love it, love it.